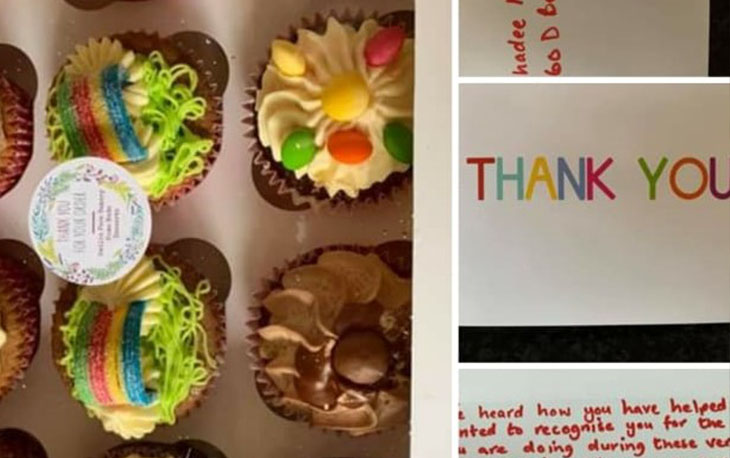 Judith from Shields of Donaghadee visited key workers in her community to deliver sweet treats as a small token of their appreciation for all the work they do to support local people.
Northfield care home, Killard House School and Donaghadee Resource Centre were the recipients of delicious cupcakes.
The principal of Killard House School who provide support for children and young people with additional special educational needs feedback that the donation made her day. We are sure this was a nice surprise for the teaching staff who worked tirelessly during the coronavirus pandemic to allow frontline parents to continue working.