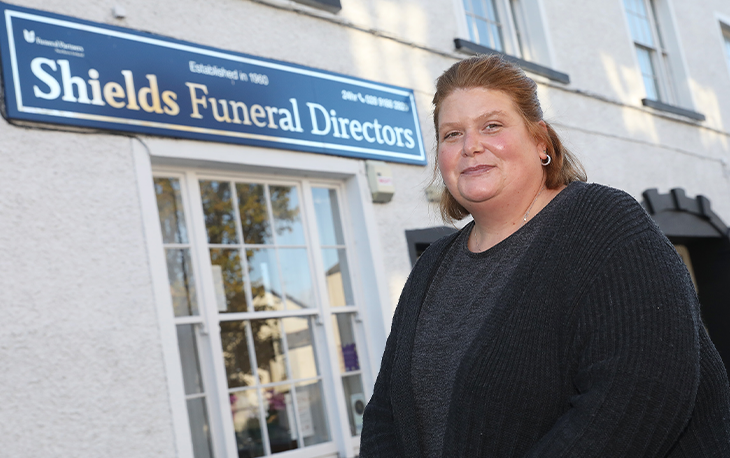 Donaghadee families can now benefit from modernised and improved facilities at Shields of Donaghadee Funeral Directors thanks to a £20,000 investment in the funeral home.
Funeral Partners Northern Ireland, the family of high-quality funeral businesses that owns Shields of Donaghadee, made the funeral home more accessible by creating a brand-new private rest room for bereaved families to spend time with their loved ones and an additional arranging room to better support the local community.
Funeral Arranger and Administrator Terrie Mallon said: "We and Funeral Partners wanted to use the £20,000 investment in the funeral home to directly benefit those living in Donaghadee and the community we serve."
Funeral Partners planned the renovation soon after acquiring Shields of Donaghadee at the end of 2019. However, logistical challenges brought on by the Covid-19 pandemic meant works were delayed.
Terrie said: "While works were underway, local families engaged with us to ask questions about what we were doing and when we would be reopening. It really made us appreciate being part of such a lovely community."
The renovation works have also made the funeral home more comfortable and welcoming, with modernised décor and a new heating system.
Residents of the small town of Donaghadee came to visit the funeral directors again after it reopened. Terrie said: "People have commented on the funeral home feeling bright, modern and uplifting which has been great to hear and will be a comfort to our clients and families."
Visit www.shieldsfuneraldirectors.com to find out more about the funeral home and its service to the local community.